Mobile Axe Throwing
Axe throwing for your next event.
Mobile Axe Throwing Business in Bismarck, North Dakota.
Need a new weekend activity all your friends will enjoy? Contact the team at Flatbed Firewood for mobile axe throwing services. After you sign our waiver stating that you're at least 16 years old, you can rent out our trailer for private events. Never wielded an axe before? Don't be intimidated – we'll teach you the basics so you're kicking axe in no time.
If you want to surprise your guests, book our axe throwing for your event in Bismarck, ND. It's time to get the competition started.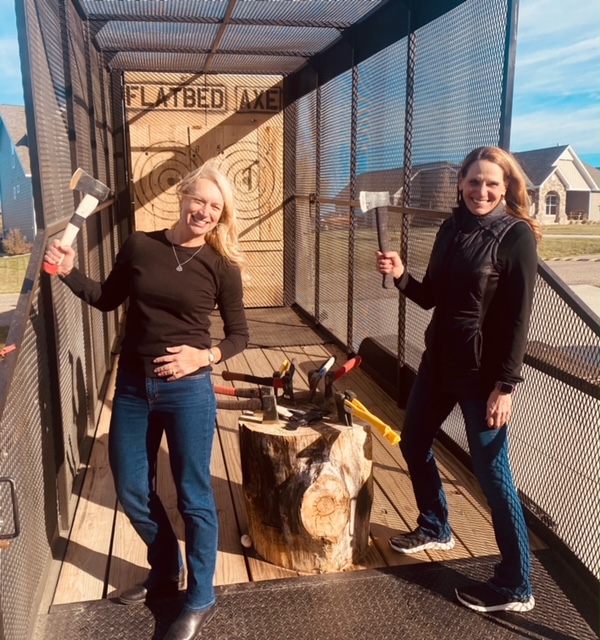 Everyone Can Give It A Try
Do you have another boring family reunion coming up? We offer axe throwing for events so that your next party can be a guaranteed hit. Not only is it a way to spark some friendly competition, but it's also fun for all ages.
Book our trailer for your next:
Birthday
Reunion
Wedding
Graduation
Anniversary
Face off against your parents or even your grandparents. You'll be surprised at who comes out on top.
Throw a party your guests will never forget by reaching out to us today for mobile axe throwing services.