Stair Treads
Premium Stair Treads in Bismarck, ND
Quality Stair Treads in Bismarck, ND
The Flatbed Company offers a wide range of options for your barndominium, lake cabin or high-end forever home. We have partnered, designed and built numerous projects for custom home builders in the Bismarck area and beyond. Multiple projects have landed on the Bismarck Parade of Homes list!
Uniqueness
Each project is different and every piece is one of a kind. We source our hardwood materials from urban salvaged trees off the boulevards of North Dakota cities. Sustainably harvested, produced and placed into your home with a story to tell. This wood shaded our yards and streets and now lies beneath your feet for decades to come. Continuing to serve a purpose of value.
Species
We primarily focus on North Dakota native woods such as Ash and White Oak. Other options are Red Oak and Black Walnut. Each unique piece of timber is sourced, catalogued, sawed, air dried patiently then kiln dried. Next, we then finish trim and cut your treads to your desired dimensions by our in-house craftsman. Finally, we can finish your treads to the final look, feel and color you desire.
Metal
We have tight partnerships with multiple metal fabricators here in Bismarck. Each has their own unique viewpoint, direction and knowledge to create the perfect finished metal work that will satisfy all needs of your project. Don't piece mail your project from multiple sources. Connect with us, and we can work together from start to finish on your project.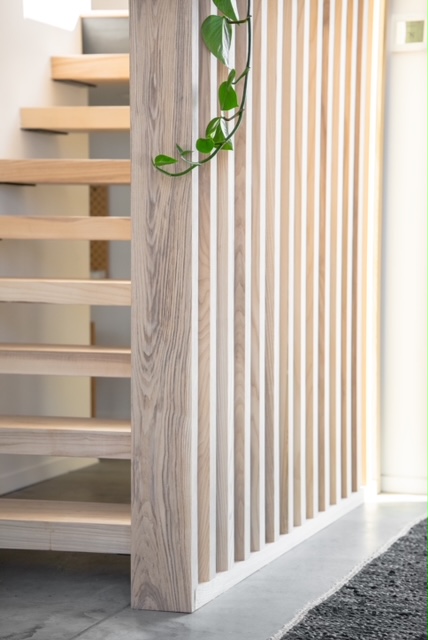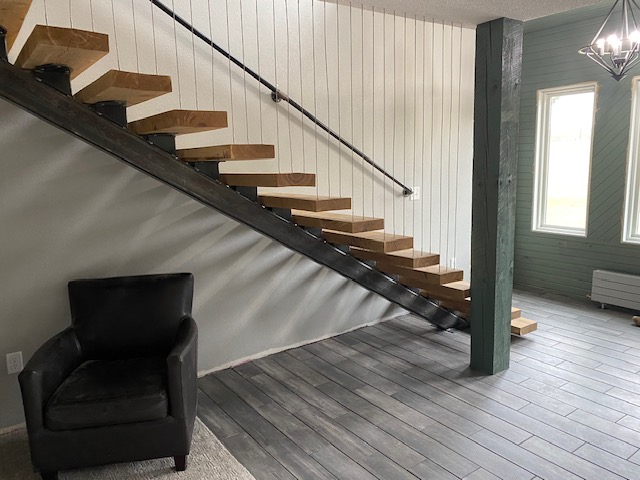 Stair Treads Gallery
Call us today to inquire about pricing and lead times. We believe in up front pricing! Base model treads average from $125 each up to high end $500 per tread, depending on options, species and finishing. We ship directly to your door. No order is too small nor is any too large.